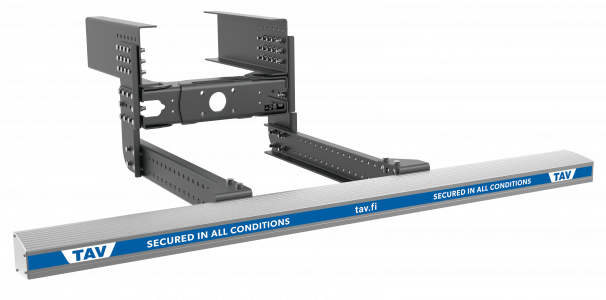 TAV has launched the new TAV750 rear underrun protection device. Traficom's type approval for the product and its components was obtained in April.

Underrun protection is very important for the safety of the driver and other road users and is therefore subject to strict legal requirements.

The regulation for underrun protection is governed by UNECE R58 version 3. It also sets requirements for the components used, which must be designed and tested to withstand the higher stresses required by the new regulation.

The regulation came into force on 1 September 2021 for all new registered vehicles.

TAV's new rear underrun protection device TAV750 with its mounting parts meets all the requirements of the regulation.
More information:
M. Korte Oy
tel. +358 3 371 2347
sales@tav.fi