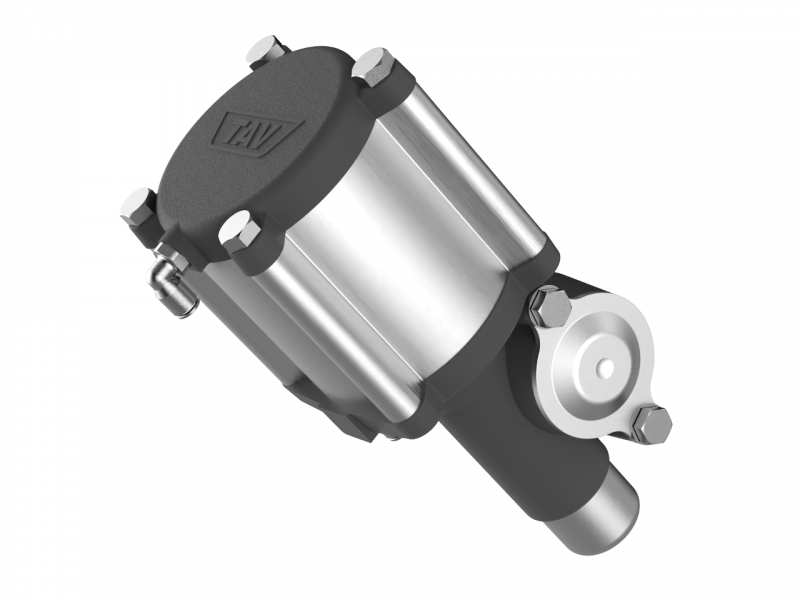 The TAV5801 servo cylinder is designed to operate reliably and securely with the coupling head.
When designing the product, it has been taken into account the demanding external conditions in which the equipment should operate. The seals are carefully selected so that they persist reliably at all temperatures at which the vehicle is to be used.
The TAV5801 servo cylinder does not require any special maintenance, and the simple fastening system makes it easy to install it to the mechanism. The servo cylinder can be mounted on the left or right side of the coupling head or even in different positions with the TAV5812-2 Servo cylinder slewing flange for new servo cylinder.
Technical information:
• TAV5801 servo cylinder is UNECE R55 and 94/20 / EC approved.
• Material: aluminum and stainless steel
• Operating temperature range -40 °C to + 80 °C
• Max working pressure 8 bar.