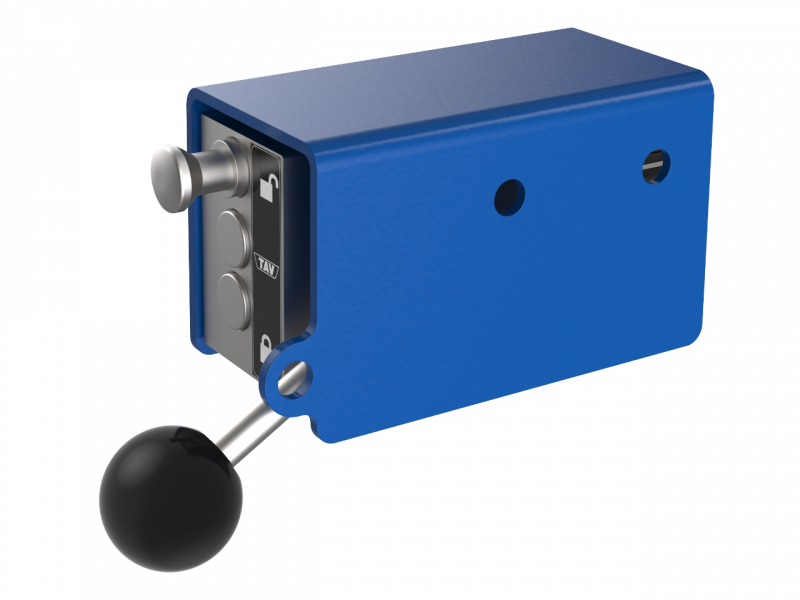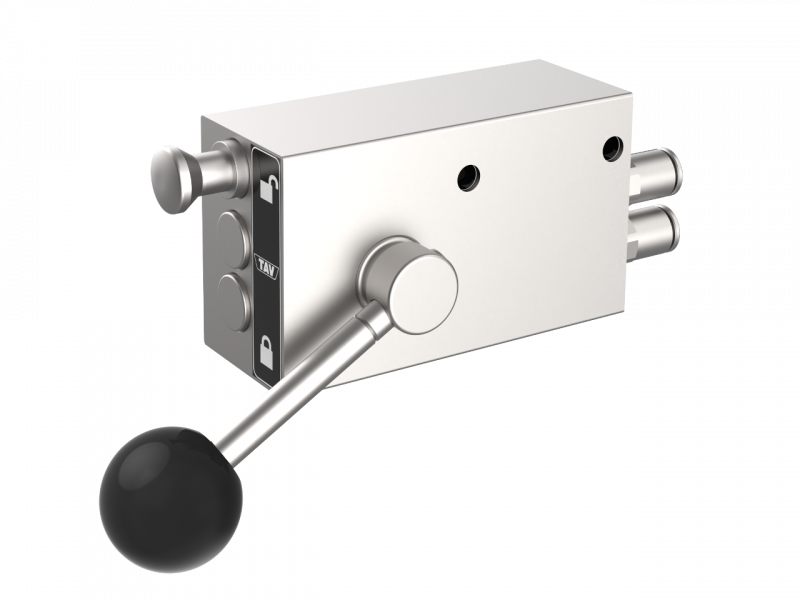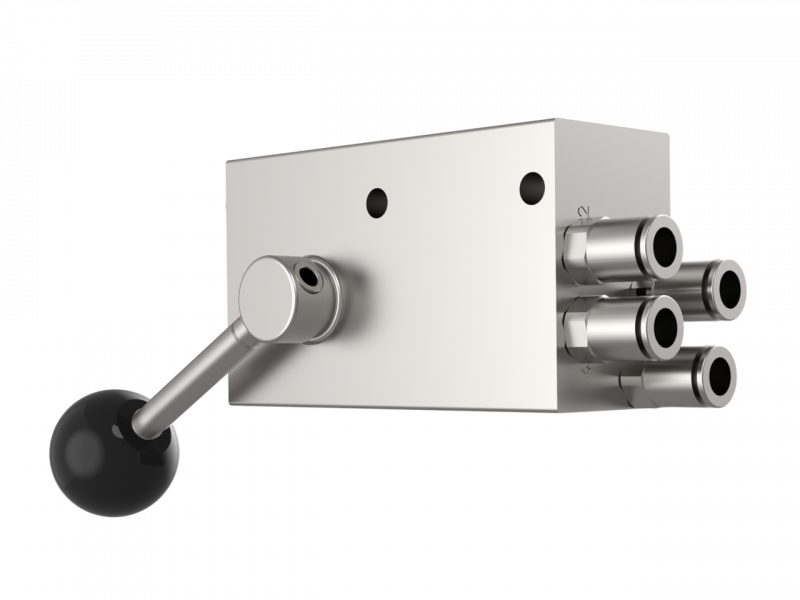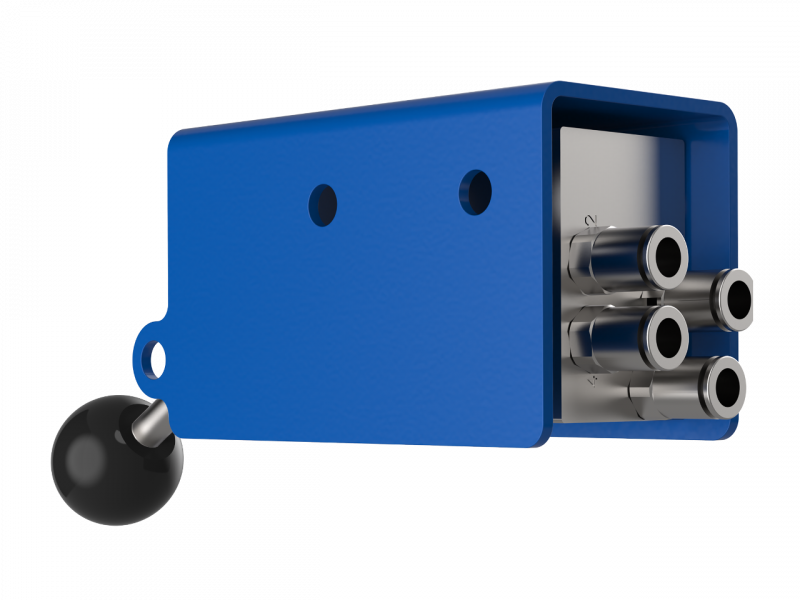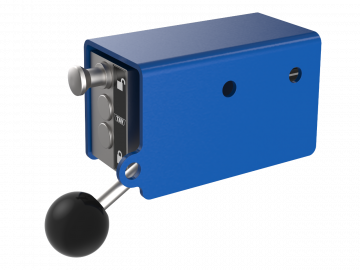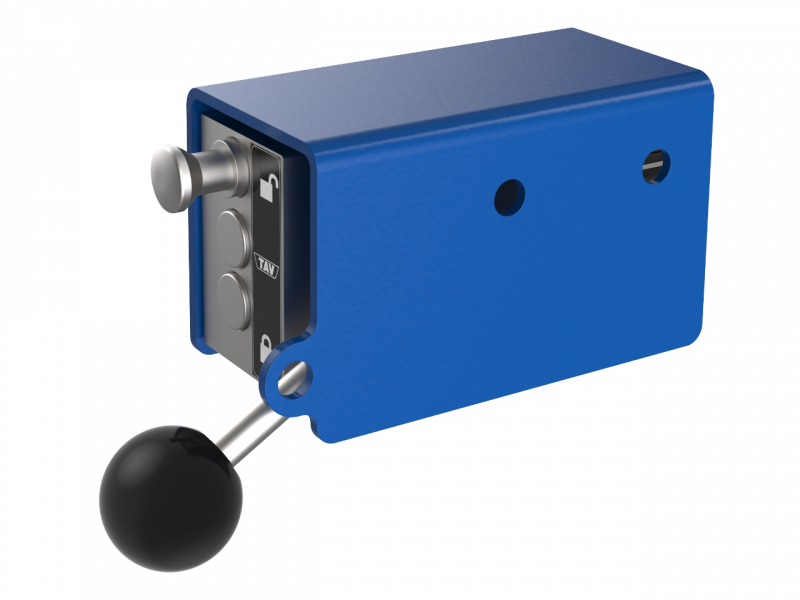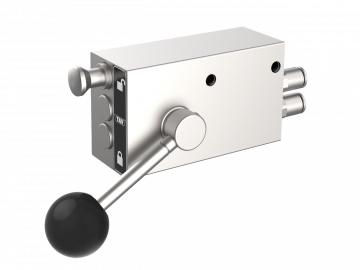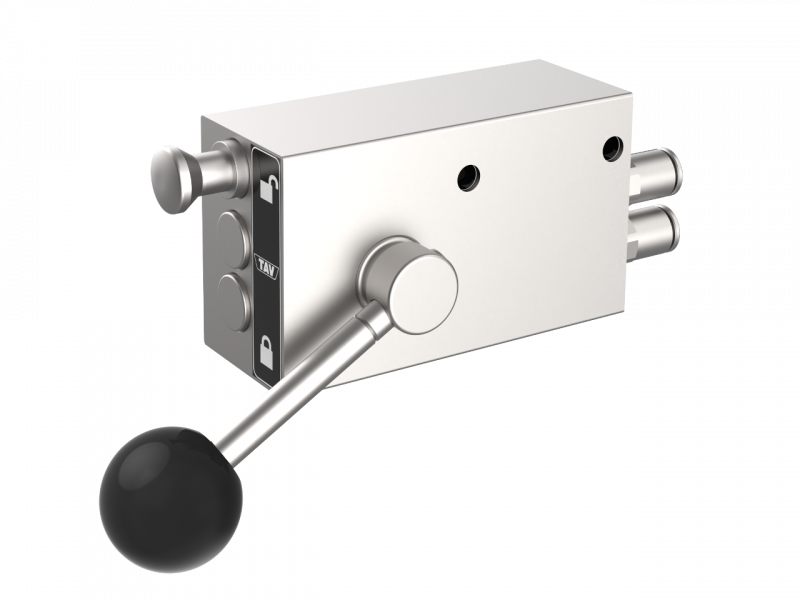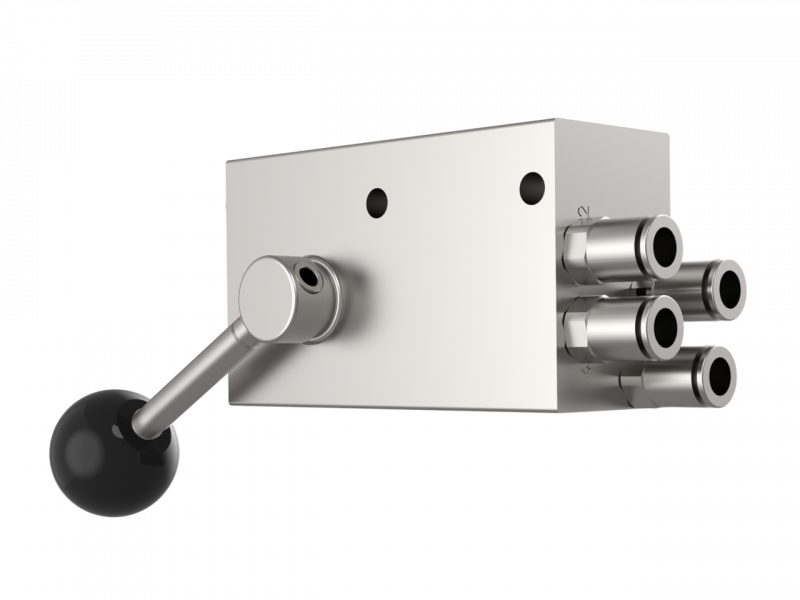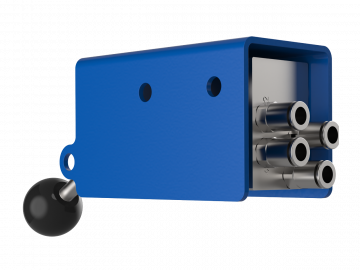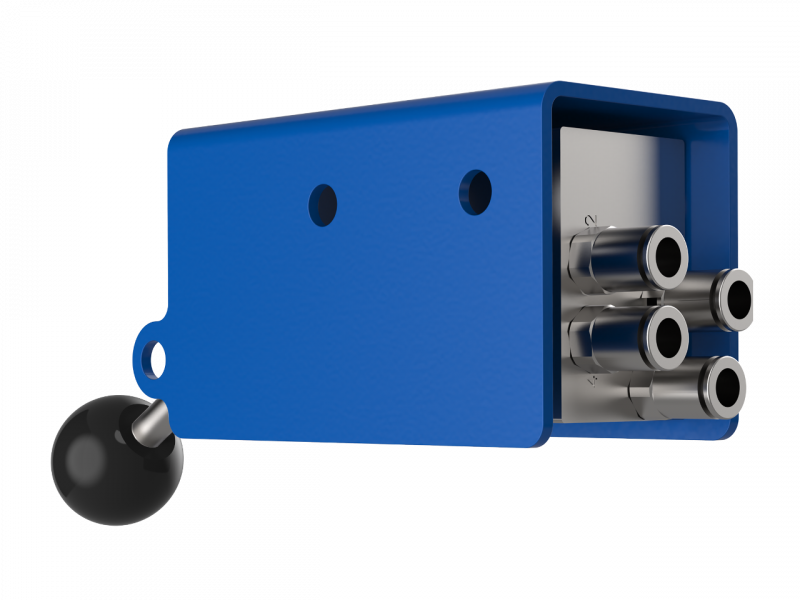 The TAV5901 Remote control valve is designed to be easy to use. Locking the valve lever opens by pressing the spring loaded push button. The lever also locks into a non-compressed maintenance position when needed. In the drive position, the valve controls the air pressure to the servo cylinder which presses the pin into the closed position. It's handy and safe to use with one hand.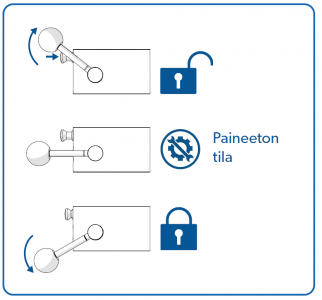 The seals and structure of the TAV5901 control valve is carefully designed and tested. Effective condensate drainage keeps the valve operational, regardless of fluctuations in weather. For its size, the valve has versatile mounting possibilities and does not need to be enclosed separately because of its closed and sealed structure.
Technical information:
TAV5901 control valve is approved for for TAV coupling remote control unit according to UNECE R55 and 94/20 / EC.
3-way operating valve: open, closed / driving and maintenance positions
Material: aluminum and stainless steel
Operating temperature range -40 °C to + 80 °C
Max working pressure 8 bar
The valve can be inhibited by locking the valve lever to the TAV5902 installation profile.
Product code
Name
TAV5901
Control valve
Includes: