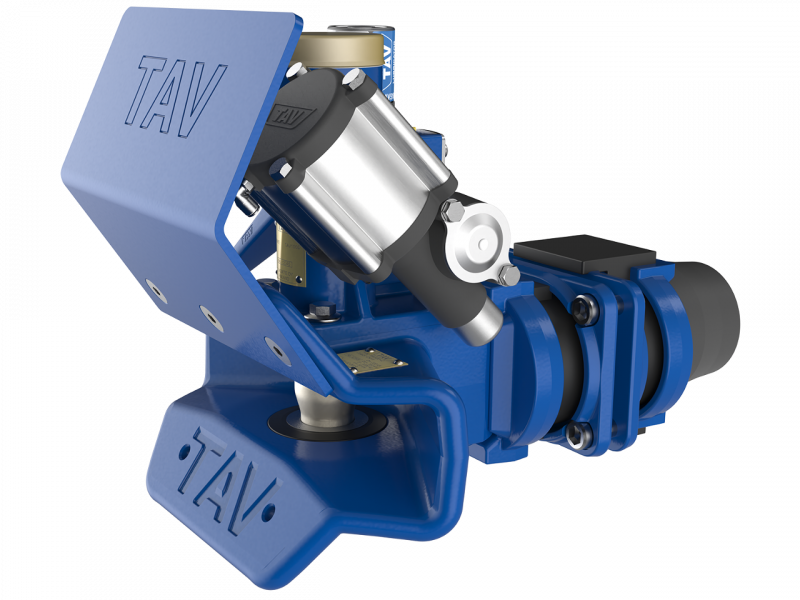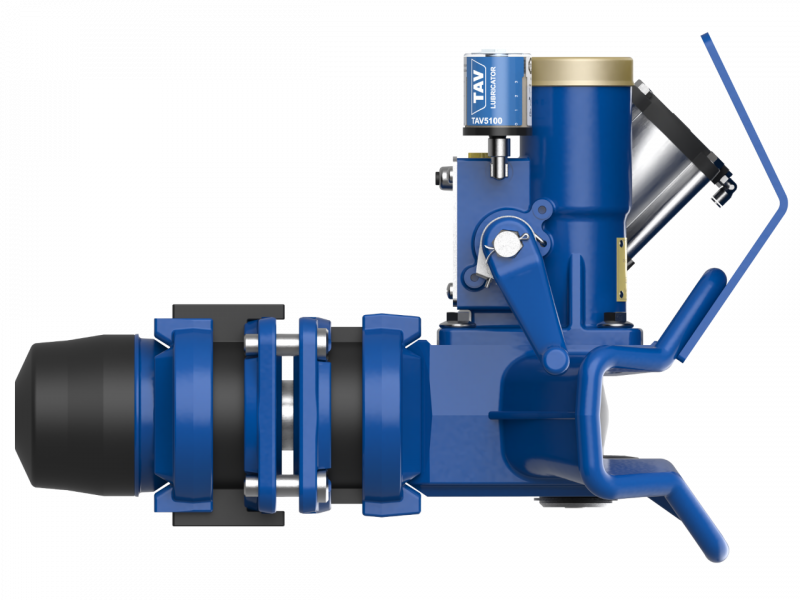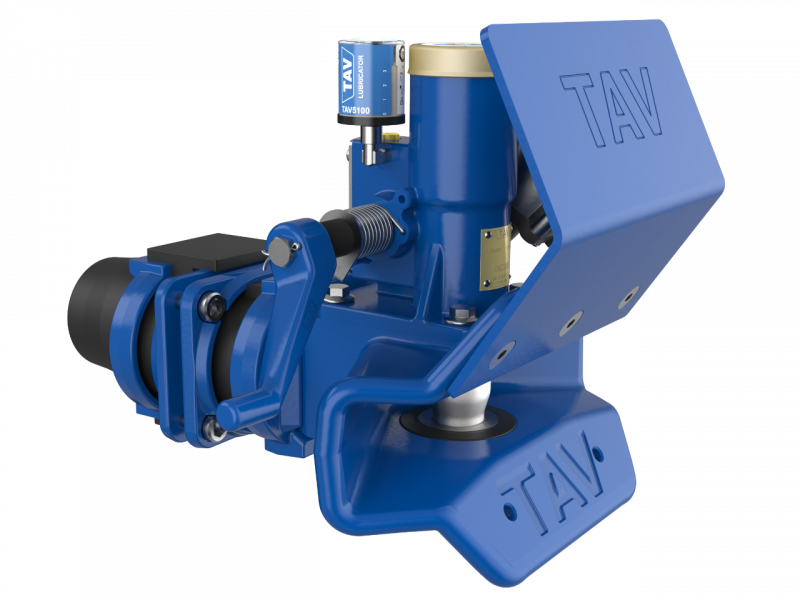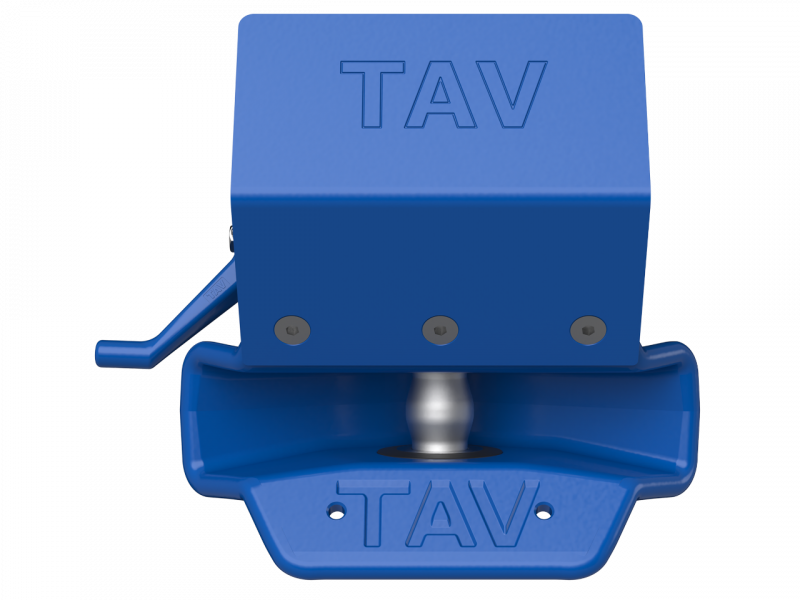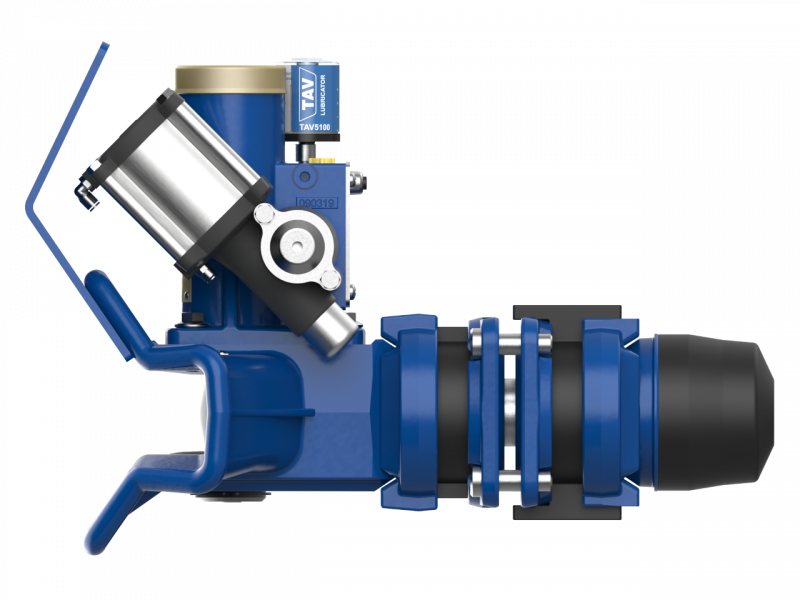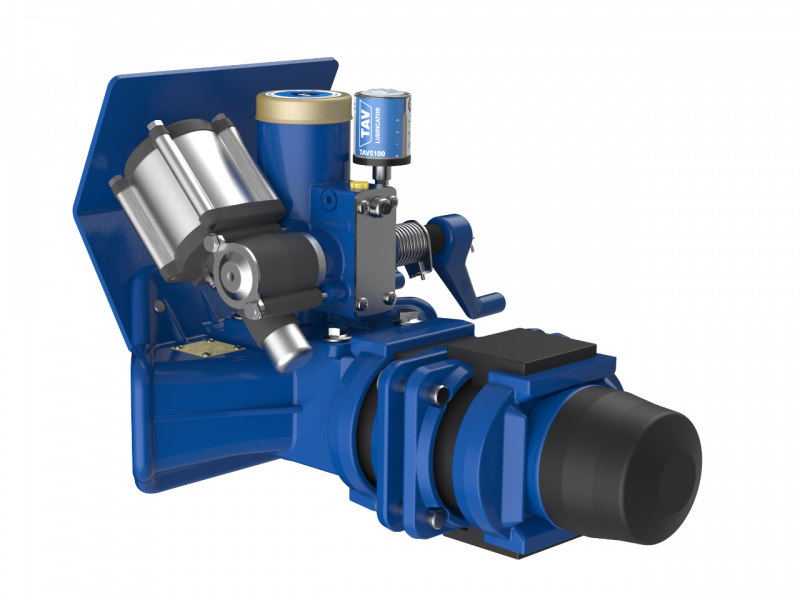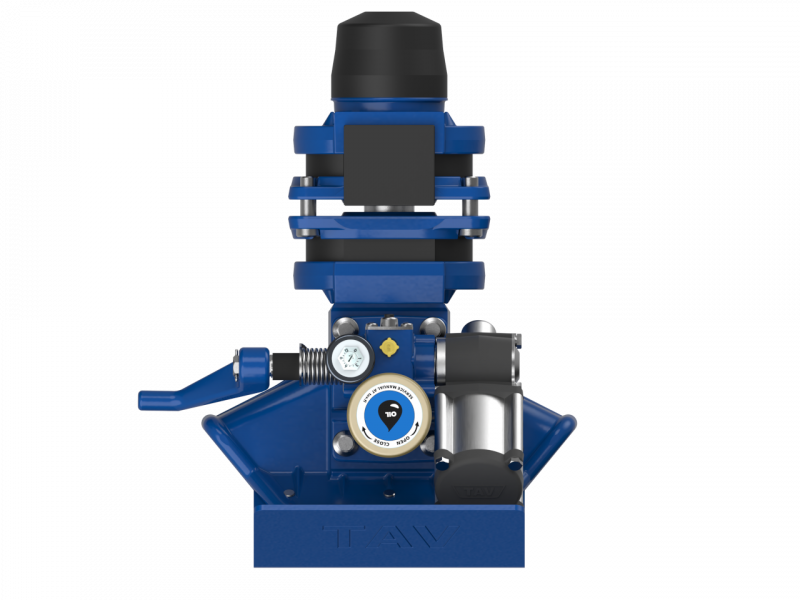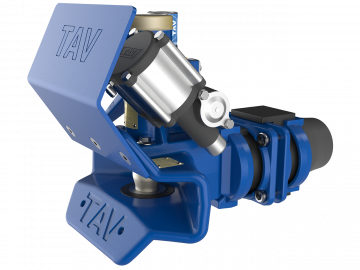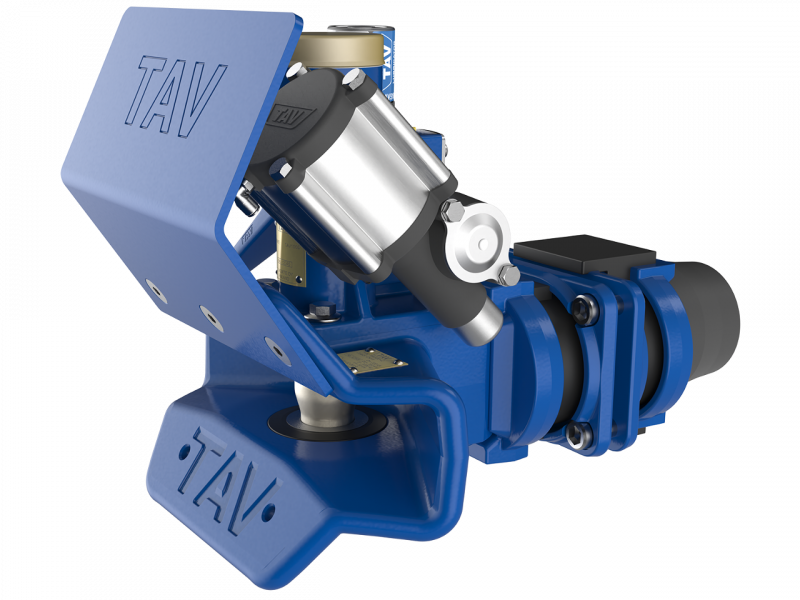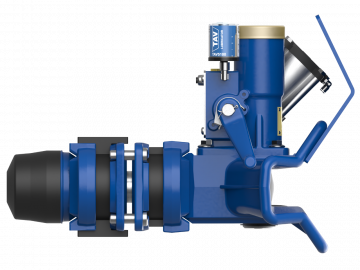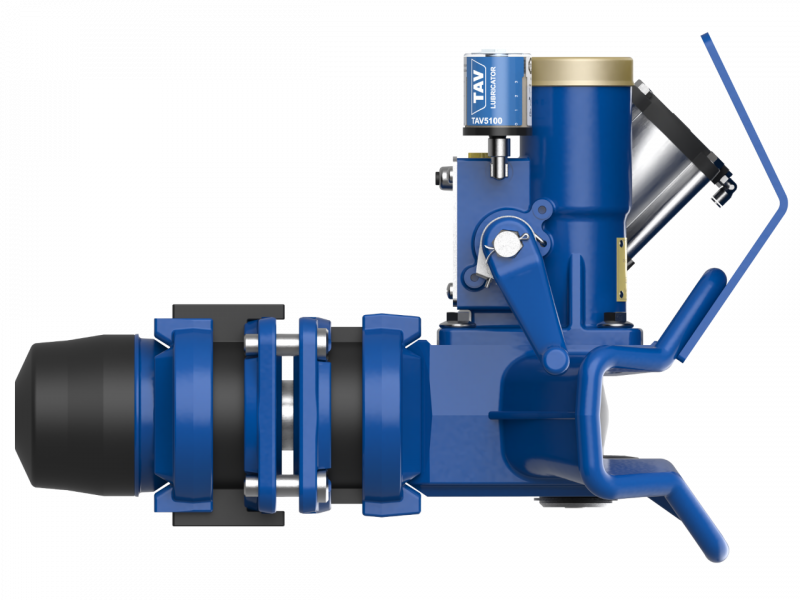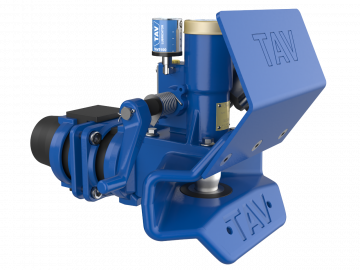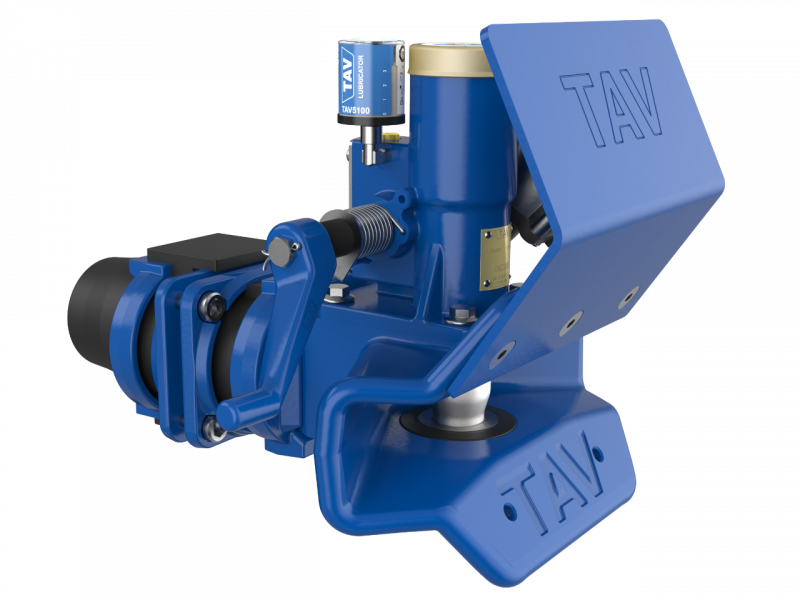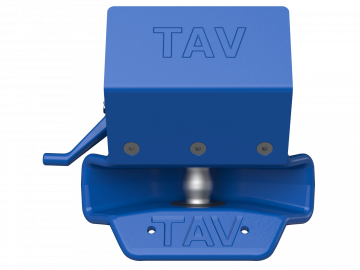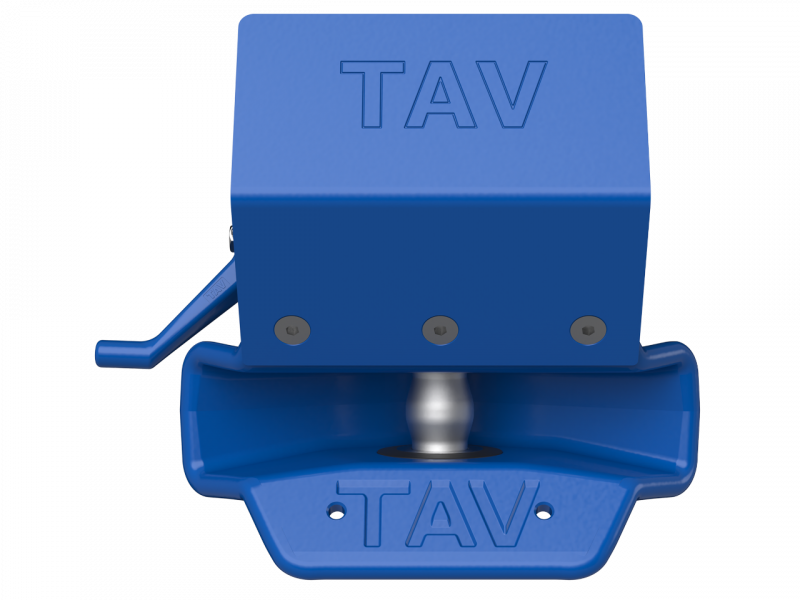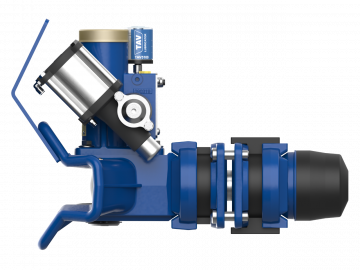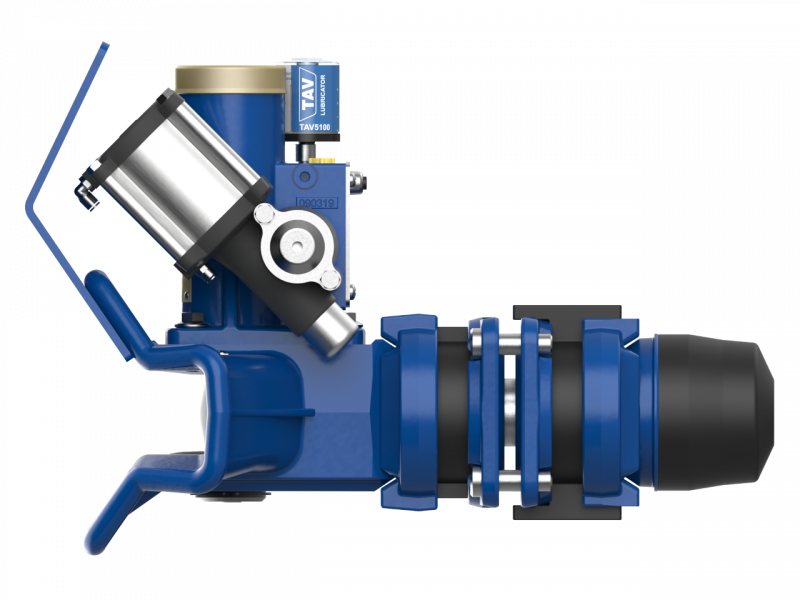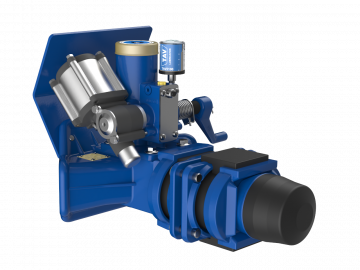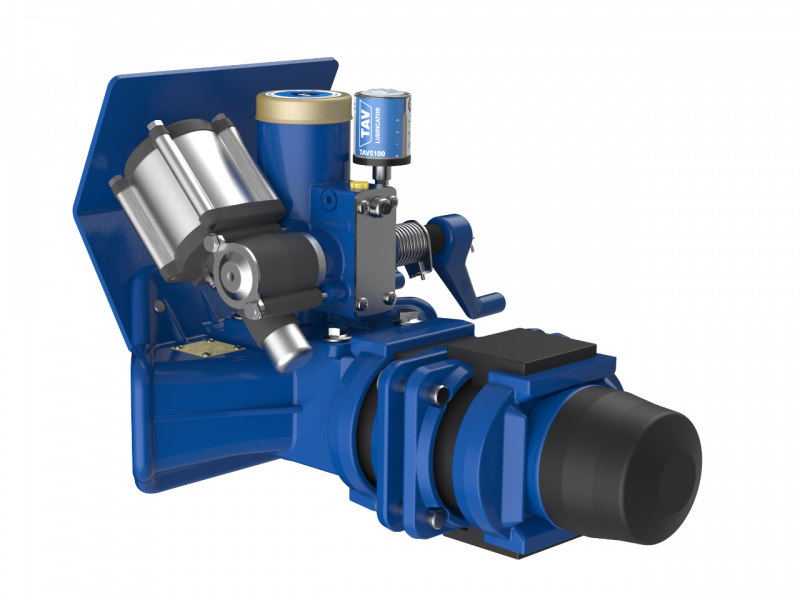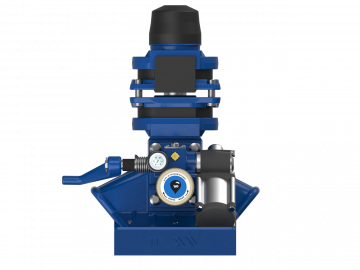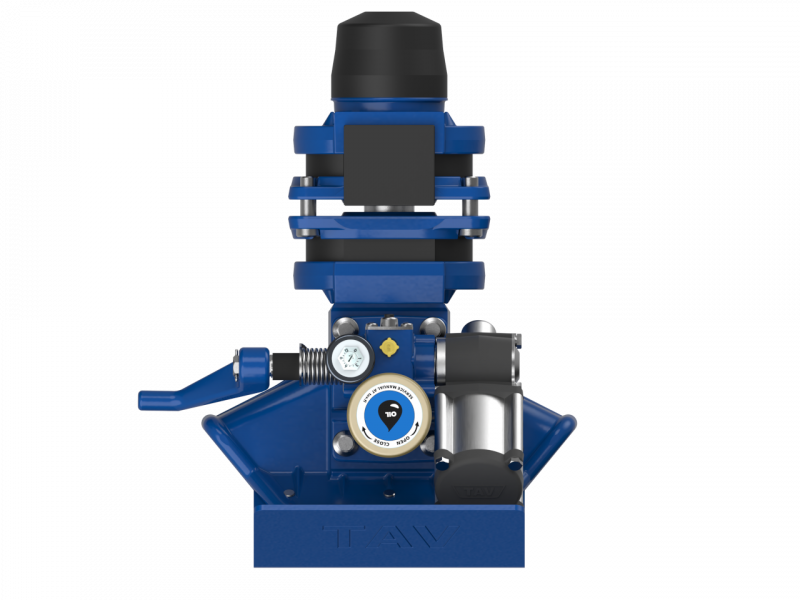 TAV50DSR-v2 coupling is intended for dolly trailers fitted with 50 mm drawbar eyes and trailers with articulated drawbar. TAV50DSR-v2 is equipped with pneumatic servo actuator TAV5801 and easy to use operating valve TAV5901.

The servo cylinder can be installed either on the left or the right side. Standard installation is on the right. The left side of the installation requires mounting kit TAV5822.
Configurations:
TAV50DSR-v2 is a complete coupling head package with remote operation intended for new vehicles.
TAV50DSE-v2 is a retrofit package to replace an existing coupling head of a vehicle already in use.
TAV50DS-v2 is pneumatic installation ready coupling without servo actuator serie TAV5800 and pneumatic valve serie TAV5900.
Product code

Name
TAV50DSR-v2
Coupling head 50-v2 (incl. servo cylinder, protective bar, sensor, operating device kit, automatic central lubrication system)
TAV50DSE-v2
Coupling head 50-v2 (incl. servo cylinder, protective bar, automatic central lubrication system)
TAV50DS-v2
Coupling head TAV50-v2 (Pneumatic ready without servo and valve series)
All coupling versions include:

Technical specifications:
Coupling type class: C50-X
Type approval number: E17*55R02/00*0019*01
Approved for 50mm drawbar eye
D value: 220 kN
Dc value: 160 kN
S value: 1000 kg
V avalue: 50 kN
Weight: 45 kg
Draw beam hole pattern 100×160 mm (ISO 3584:2001)
Approved exchange mechanism TAV100S